Well hello my lovely readers! I know that I typically post We Married Young posts on a Monday or Tuesday, but we're switching things up this week! When I set schedules for my blog I seem to enjoy proving to myself that I don't have to do what I say. Defying myself.. living on the edge. Anyway! This week I'm pleased to introduce you to Sara of travelingphoblogwripher.blogspot.com! I am smitten with she and her husband's idea of leaving home to travel around the country in an RV! Not just to see all 50 states, but also to give back at the same time through volunteer/charity work! Aren't they just the sweetest couple? (Plus, they got married just a few days after Nate and I so that makes them extra awesome.) (=
1. First of all, tell us how long have you been married and how old were the two of you when you tied the knot?
We have been married since June 19th, 2010. I was 21 and he was 22.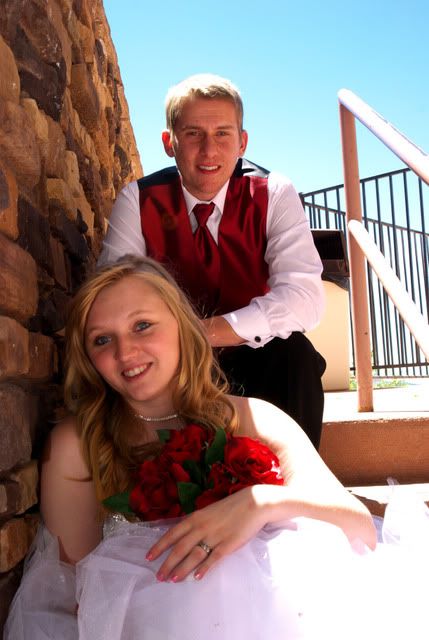 2. Tell us a little backstory! How did you and your Husband meet and how long did you date before getting married?
We knew each other in high school. I had a big crush on him but he didn't feel the same way. In college I needed to buy a TV and he was selling one so we started talking again. We quickly became the best of friends, seeing each other every day. I had just gotten out of a really bad relationship and barely avoided another one so I was very hesitant to start anything serious. I had convinced myself we were just friends and one day he said "We're already dating. You're just in denial." I realized he was right, but I was okay with it. We dated for a year and a half before he asked me to marry him, two years before our wedding day.
3. Some people might say you got married a little too young (it's been said to Nate & I!)- did you receive any negative feedback on your choice to get married at a younger age or were you surrounded by support?

We did receive negative feedback from a few family members at first but everyone came around before the wedding. It wasn't easy at first. There were a lot of tears and I was a little concerned some important people wouldn't even show up to our wedding but it worked out in the end.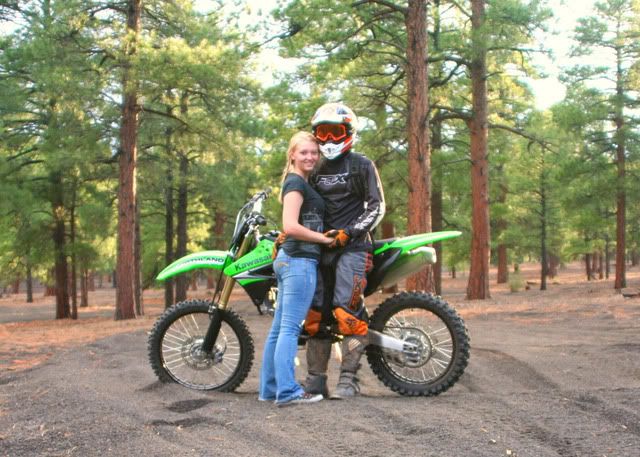 4. This is the time in our lives when most of us twenty-somethings are truly finding ourselves and our purpose, through education or by other means. Have you found it harder or easier to work toward your goals as a married woman?

I graduated high school early so was at the tail end of college when we started dating, but Ryan had started down one path and then chose another instead so he's still about in the middle of his education. He loves what he does, and that helps, but it's still hard on him. He works 40 hours a week as a mechanic and goes to school full-time for automotive and business management. Towards the end of a semester we're both burned out and tired of only getting about an hour a day to spent together between work, school and homework. I do find that I sometimes miss deadlines I set for myself because when we do have a free moment together I cherish it and run with it, but in general he is very supportive and helpful so the strain falls more onto him than me.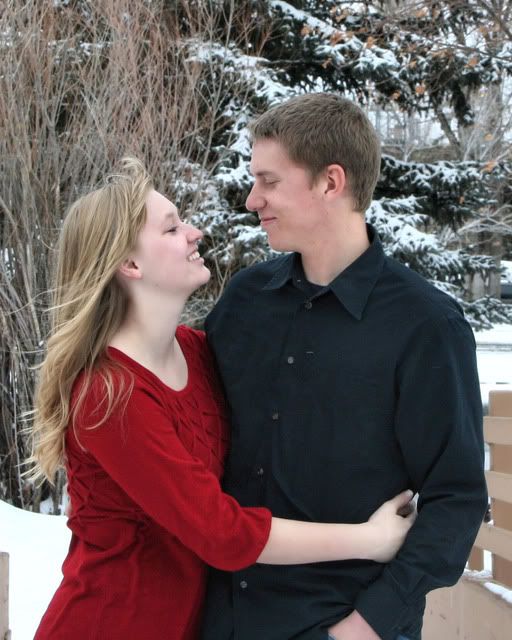 5. Life is fast paced when you're trying to accomplish so many things and maintain a vibrant and fulfilling marriage at the same time! Do you have any tips on staying connected to your significant other with so much going on?

We set a rule that once a week we have a "date" with no phones and no Internet. Sometimes we get to spend a whole day together, sometimes it's just an hour playing a board game, but we always make time for that one little thing and make sure all connection to anyone else is unavailable. We also leave each other love notes and compliment each other daily. Sometimes the little things are the biggest things.
6. What are your favorite things to do as a married couple? Have those things changed a lot or stayed the same since the dating days?

Neither of us has ever been very social, so most of our activities are solitary. When we first started dating we would always eat out, even if only fast food, and play video games or watch a movie at one of the others' apartment. On weekends we liked to go hiking.
Now that we're married we don't eat out much at all, and we both eat gluten free so have to be a lot more careful about what we eat. We do still like to play video games and watch movies/shows together, but we're more likely to go for a walk together after dinner and then do our own thing– homework, housework, video games, reading, writing, blogging, etc.– until shortly before bed when we do something together again, like watch an episode of whatever show we're watching at the moment.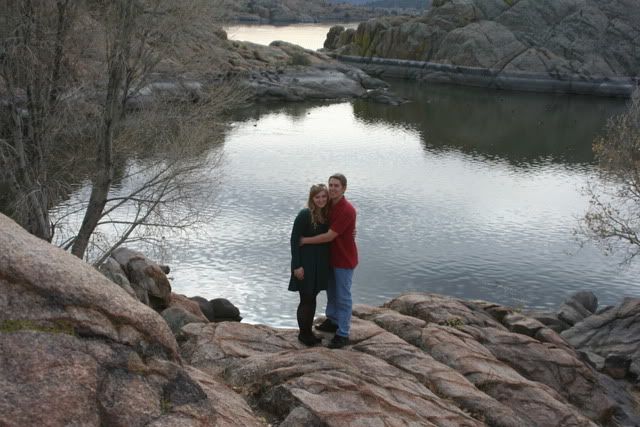 7. Did getting married change anything (relationships, lifestyle, etc.) in your life that surprised you at all?

Absolutely. I have very little tolerance for overly sarcastic, teasing personalities. Before marriage if someone was frequently upsetting me by making me or the people around me the butt of all their jokes, I'd simply stop being around them. I can't do that with my husband's family or friends! It has taught me to thicken my skin a little bit, but also to stand up for myself. I've always had trouble with that, but I'm finding it a little easier now to say "that hurts my feelings" or "I don't like jokes like that," instead of running away and avoiding those people forever. I still find myself wanting to do that sometimes, but I love my husband and don't want to make him uncomfortable or cause unnecessary drama for him by refusing to be around people he cares about.
8. Are the first few years really the hardest?

The first year of our relationship was a bit of a struggle, but there were other reasons for that involving people we knew. The things that were hardest at first were things like not always getting our first choice for dinner anymore, having to let someone else pick the movie half the time, opening the fridge to find the dessert you were craving is gone! It's the little things you never think about too, like the fact that we get into the shower on opposite sides and the curtain is never on the side I need it on, the fact that he never refills the water filter pitcher and I have to do it and then wait when I'd rather have water this instant, the fact that he sleeps with four pillow and they're constantly rubbing against my arms in the middle of the night. My mom had some great advice, PICK YOUR BATTLES. I so agree. Sometimes I will ask him why he does a certain thing that makes no sense to me just to get perspective on it, but for the most part I remind myself that I would never divorce him over _[insert annoying habit here]_ so I see no reason to pick a fight over it.
I'm making myself sound perfect. I still have grumpy days when I'll stalk out of the bathroom and shout "Never hang your towel on my side again!" or something ridiculous, no matter how hard I try not to.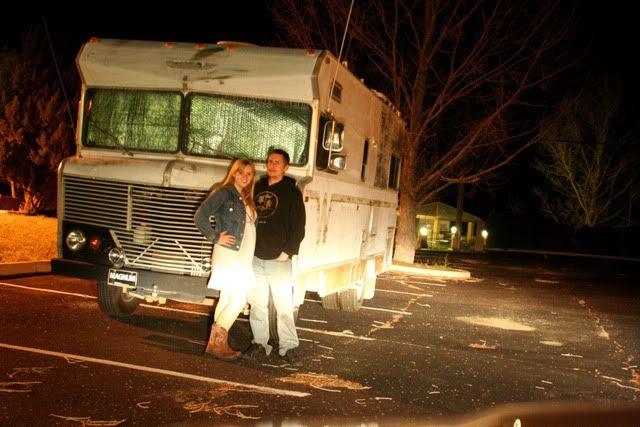 9. And I think it's safe to say that everyone wants to know.. when will there be babies?! 😉 Are you choosing to wait until a certain goal is accomplished, a particular age, or just for the "right time"?

Oh goodness, this question again.
I can't have children. We've discussed the possibility of adopting someday, but at this point we're being a little selfish and enjoying not having to take care of anyone else. If you don't read my blog (travelingphoblogwripher.blogspot.com), I'll tell you that we recently moved out of our lovely two bedroom condo and into a 20-foot motorhome. It sounds crazy, I know, but we have a plan to see all 50 states together. We want to live in each place we go for about three months at a time-long enough to keep working and save up some money for the next place, but also to see all the sights and take it all in. This trip will take years to complete and not only would it be hard to have an infant during that time, I think it would be mean to do to our families and I think it'd be unfair to the child once they were old enough to start socializing and developing friendships. I'd hate to psychologically mess them up to the point where they couldn't ever keep a job or stay in a relationship because they constantly wanted to be on the move.
10. Lastly, if you could give one piece of advice to a young couple who were thinking of getting hitched, what would it be?

Love with all of your heart, even when you aren't in the mood.