Good morning everyone! Please welcome the lovely Pamela of Design85.com and her husband, JP, to this week's edition of We Married Young! Pamela is one of the very few bloggers that have hung around the 'net (or that I've managed to keep up with) from my early days of blogging (I'm talking like, when I was 15! Hah!). It's always fun to have the opportunity to "follow" someone's life through something like a blog for such a long period of time to see how they've grown and changed over time. =) It makes me super happy to read this interview about her happy little family and I hope you enjoy it as well!
1. First of all, tell us how long have you been married and how old were the two of you when you tied the knot?
We've been married over six years (Nov 2004). We were 19 (me) & 20 (him) when we said "I do".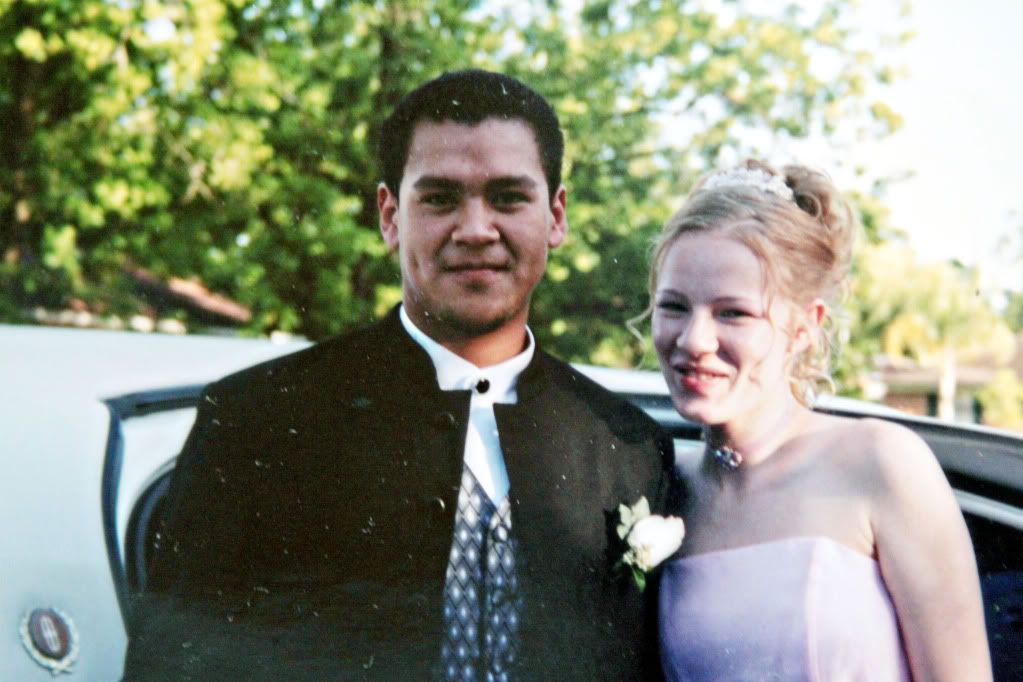 2. Tell us a little backstory! How did you and your Husband meet and how long did you date before getting married?
Well I'm Pamela & he's JP. We actually met in high school & became friends between 10th & 11th grade. JP was helping me get another guy, one of his buddies. I know, classic right? Well he became my best guy friend & I his best girl friend. After years of having these feelings I played an April fool's joke on him in Senior year about how I had all these feelings for him for so long & wanted to be more then friends. WHAT? I had to test the waters, what if he didn't like me? Well after I said "APRIL FOOLS" he told my best friend to tell me my "joke" backfired. Wait. What? Was he messing with me as another April Fool's joke? I was so confused but after an afternoon at the mall a few weeks later. I came out and told him the truth. And after much hesitation of thinking I was playing another joke, he too told me that he'd had feelings for me. We've been together since then. We dated for a year & nine months before we got married.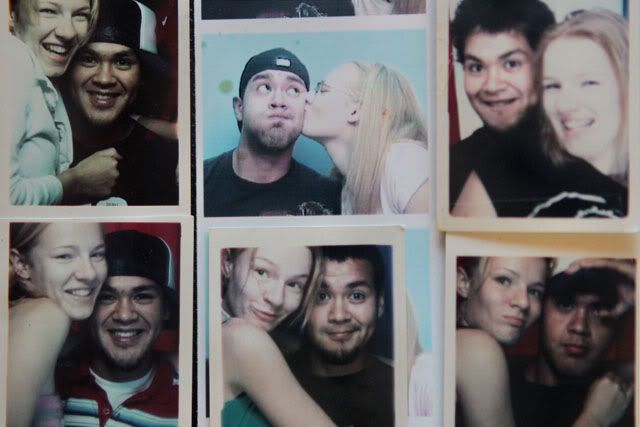 3. Some people might say you got married a little too young (it's been said to Nate & I!)- did you receive any negative feedback on your choice to get married at a younger age or were you surrounded by support?
Oh yeah, we heard a lot of negativity….but from strangers. Our families supported us all the way, they saw what we have together.
4. This is the time in our lives when most of us twenty-somethings are truly finding ourselves and our purpose, through education or by other means. Have you found it harder or easier to work toward your goals as a married woman?
I don't think it is any harder, if you have the right person then they will back you up on whatever you want to do in life. And it's nice to have someone keep you on track if you start to lose your way.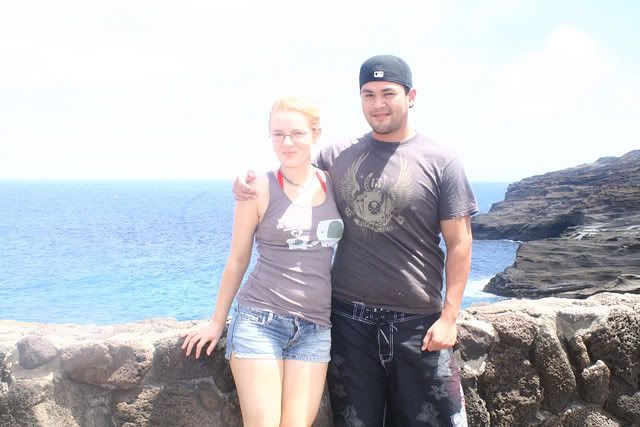 5. Life is fast paced when you're trying to accomplish so many things and maintain a vibrant and fulfilling marriage at the same time! Do you have any tips on staying connected to your significant other with so much going on?
Have fun & don't stop doing those little things. It can get to be so easy to take advantage of each other & fall into the "living with your BFF" trend that so many couples seem to do. Have date nights!!!! I can't stress this enough, HAVE A DATE NIGHT!!! And date night means turning your phone off (or at least hitting ignore to phone calls/text)! This can be once a week or once a month, just make time for each other. If you can't make time for your partner then you're saying he/she doesn't matter.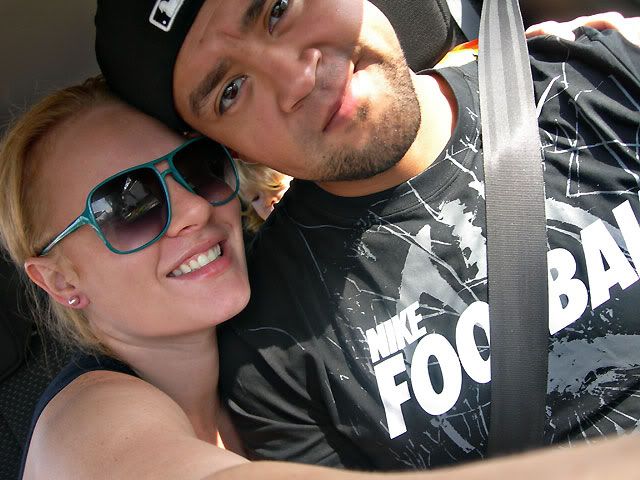 6. What are your favorite things to do as a married couple? Have those things changed a lot or stayed the same since the dating days?
We love to go out to eat & just hang out with each other. It really doesn't matter where we are because we end up having fun as long as we are together. Anything from blueberry picking to laser tag to laying on a beach.
7. Did getting married change anything (relationships, lifestyle, etc.) in your life that surprised you at all?
Of course! One thing is since we married so young we haven't really caught up in the friends department. We lost a lot of friends by becoming married (just because we aren't looking to do single people stuff), everyone drifted away because our lifestyle became more "adult".
8. Are the first few years really the hardest?
I guess you could say that because it's just an all new world. You have to adapt to living with someone that you know is there for the long haul. Boundaries are set in almost every category of your life. Even if you were living with the person before hand, marriage is a whole new ballpark.
9. And I know you are a mama to an adorable little boy! In what ways has having a baby has changed and shaped your marriage?
Having a baby has made us realize just how strong we are together. There is nothing like a kid to test your relationship, I understand why so many relationships (relationships, not marriages) that start early with a baby fail now. Bringing a baby into the world has shown a whole different side of JP, that is so kind, loving & funny. Those are qualities that I fell in love with & after having our son it seemed to magnify them.
10. Lastly, if you could give one piece of advice to a young couple who were thinking of getting hitched, what would it be?
Make sure you are ready & take a premarriage course/class/counseling, I know it sounds silly but why not prepare for something that you are committing a lifetime to. And remember, it is just that…a lifetime not just right now.