While I'm completely and totally aware that the quality of these pictures = horrible (thanks insanely expensive MacBook Pro for your poor quality integrated camera!) I'm still posting them because I really liked my outfit today and my DSLR has a dead battery. The MBP Photo Booth will suffice.. because I feel that it's better than nothing.

Purple dress worn as a shirt from Victoria Secret / Maroon Rose Skirt from Forever 21 / Floral Tights from Target / Owl Necklace by Betsey Johnson / & Leather Boots from Kmart
[pictobrowser 21456022@N07 72157625356667618]
And now- time to channel my inner house wife and do some much needed chores/prepare for dinner.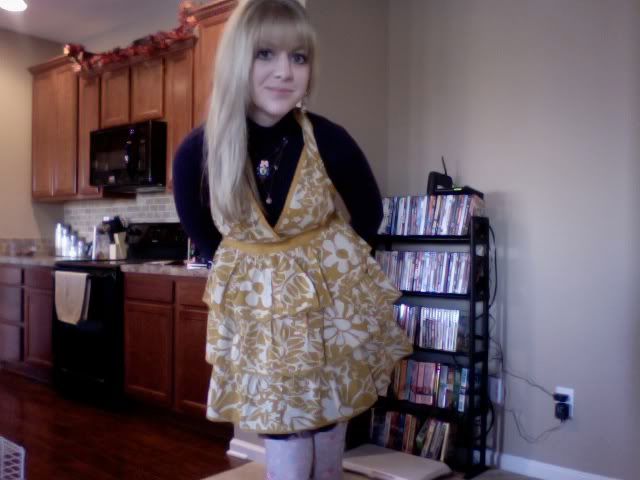 🙂