So how many of you have used hot rollers and been completely unsatisfied with the "curl"? And how many of you have always wanted to try hot rollers, but don't have a clue which ones to invest in? Well, I've raised my hands to both of these questions in the past. I've fought with crappy rollers that wouldn't stay in and wouldn't do more than make a wave in my hair that maybe lasted five minutes. I've also stood in the hair gadget aisle at Target for 30 minutes comparing the heating and setting times of all the different rollers!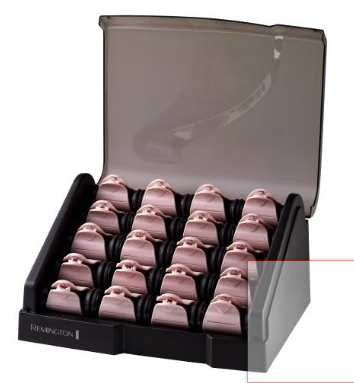 And then one day I blindly walked down the aisle and picked up the Remington T-Studio Ceramic Pearl Heated Clip Hair Setters. They weren't insanely expensive, but they were the more expensive set that Target appeared to carry. So I purchased and hoped for the best. The first time I tried them out I had issues get them in quick enough to really hold the heat. I would set one down on the counter for a minute while doing other stuff and it would cool off some before it ever reached my hair. But I've got it down to a science now, and I give these babies an A+!!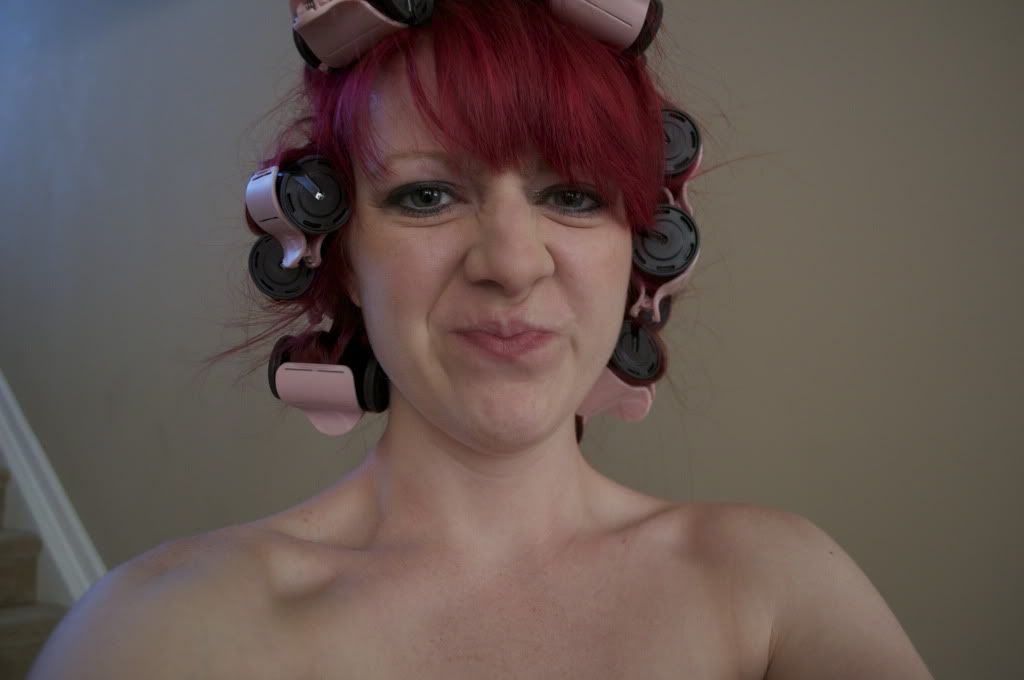 I usually like to touch up the roller curls with my Chi flat iron (used as a curling iron- best curling iron EVER), but I really couldn't even find many places that needed it today. The best part is that it would take me around an hour to do this with my actual curling iron. But these take 90 seconds to heat up, about 5 minutes to put in, and I leave them in 10-15 minutes to set because I like really tight curls. There are 12 medium sized rollers and 8 smaller rollers, which are perfect for the short top layers of my hair. And if you're worried about having too much hair- it may not look like it- but I have a LOT of hair and this is the perfect amount.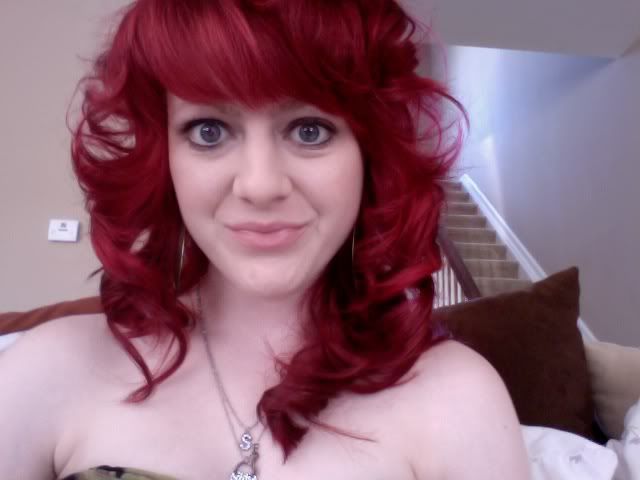 Well, I'm off to a bridal shower this AM and a wedding this PM! Enjoy your Saturday. =)