Introducing: Meghan of Violet Sage, and her husband Wes! I adore her blog, and especially her new little feature called- "My Husband Dressed Me". I don't know about you, but I'm going to just love checking out those posts! I hope you enjoy reading her insight to marrying young!
1. First of all, tell us how long have you been married and how old were the two of you when you tied the knot?

Wes and I have known each other for six years… I was 19 he was 21 when we met. We've been married one year, we were 23 (me) and 25 (him) when we said I
do.
2. Tell us a little backstory! How did you and Wes meet and how long did you date before getting married?
Wes and I met when I came down to Las Vegas to meet up with an old friend who was his roommate. The first time I came down we didn't get along but the second time I came to visit we ended up having to spend alot of time together and we hit it off from there. I moved to Las Vegas from Salt Lake City four months later (I had been wanting to move away from Utah for a while, so yes meeting him helped give me an extra boost 😉 
 
After I moved I got deathly ill, got into a huge car wreck and the people I was going to move in with scammed me. It was a rough two weeks, but Wes helped me get through it and 8 months later we moved in together.
 
Five years later we tied the knot…legally but who is kidding who we were "married" when we moved in with each other in 2006.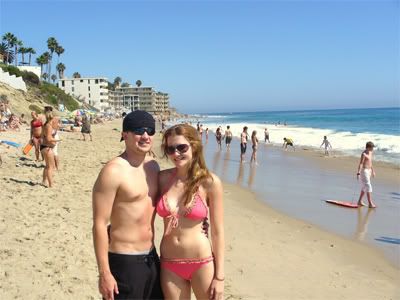 3. Some people might say you got married a little too young (it's been said to Nate & I!)- did you receive any negative feedback on your choice to get married at a younger age or were you surrounded by support?

When we first moved in together we had a lot of negative feedback. We were both from Mormon communities, so a lot of people were against pre-marital living and they caused a lot of drama. His parents were a little iffy about it and my were okay. When we announced our marriage there was a lot of "It's about time". It was easy to face the negative because we knew that we were a good team and we loved each other.
 
Now that we are married, I get a lot of people telling me I got married to young but I think I'll get that the rest of my life…People mature faster than others and people find love quicker than others… Wes and I were both.
 

4. This is the time in our lives when most of us twenty-somethings are truly finding ourselves and our purpose, through education or by other means. Have you found it harder or easier to work toward your goals as a married woman?

Sometimes it's easy and then sometimes it's a struggle, but not how you'd think. When I'm having a down day or not feeling like I know my purpose, Wes lifts me up. The struggle comes when I see how hard it is for him to see me sad or not feeling beautiful, smart etc. and I have to pull myself out of it. Wes is my biggest sense of support, he belives in everything I'm doing and it's good to know you have a solid support system sleeping right next to you.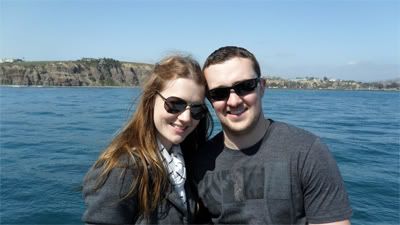 5. Life is fast paced when you're trying to accomplish so many things and maintain a vibrant and fulfilling marriage at the same time! Do you have any tips on staying connected to your significant other with so much going on?
I work 12 hour days – 8 for an Office Management job and 4 coaching gymnastics. The weekends usually have a gymnastics competition or I'm working on my business. Wes works 10 hours a day during the week as a Marketing Director and another 5-10 throughout the week consulting, so to say we are busy is an understatement. We've lately found a good balance but it has taken time and some tears. I take Wednesday nights off from gymnastics and we spend the night together without cell phones, and then on the weekends we fit in as much "together" time as possible. Wes helps me sometimes with my ventures and I help him, it is all about teamwork. We do make it a point to take 3 weekend trips to california throughout the summer and one week long vacation together no matter what, it is like hitting the reset button.
My tip is to unplug…unplug the phones,computers and social calendars.. Schedule downtime if you have to just unplug, roll around the sheets and eat pancakes in bed.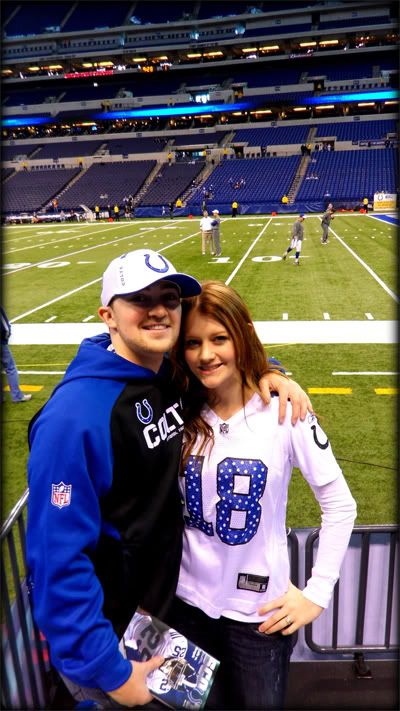 6. What are your favorite things to do as a married couple? Have those things changed a lot or stayed the same since the dating days?
I don't think what we like to do as a couple has changed too much. Our likes have changed but we've also started to grow up but we still love to watch sports, travel, read together, clean up the house (yes..it's true), try new restaurants, shop, watch movies, or find good tv series to start a marathon watching until the early morning hours.
7. Did getting married change anything (relationships, lifestyle, etc.) in your life that surprised you at all?

Wes will tell you it didn't change anything but I feel like it did. It's hard to explain exaclty why because I'm not sure…sex got ten times better for me because I wasn't afraid of getting pregnant out of marriage lol! I'm a firm believer in living with someone before you get married…Wes and had many fights about the toilet paper rolls, folding towels, buying groceries etc… for the first 6 months and I'm glad it was before marriage.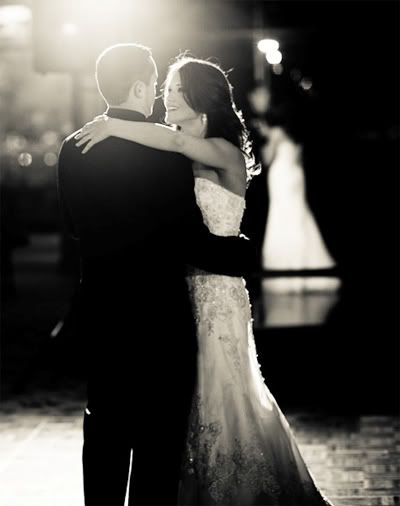 8. Are the first few years really the hardest?
I must be lucky in this category because nothing has been hard with Wes. It was hard at first because I was so far away from everything I knew, saddness would cloud me for awhile and Wes would get upset that he couldn't fix it but that is about it. We were pretty accomplished for our age when we got together.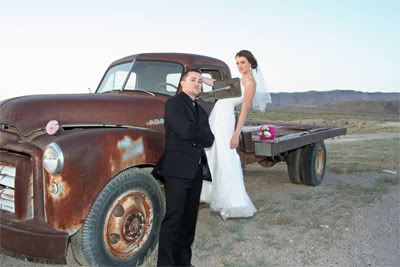 9. And I think it's safe to say that everyone wants to know.. when will there be babies?! Are you choosing to wait until a certain goal is accomplished, a particular age, or just for the "right time"?

I've always had the goal to visit London & Paris before having a baby!  Luckily, that is happening next year which is good because that little thing called a baby clock… I've got it. I'm thinking Europe is going to be extra fun for us.
10. Lastly, if you could give one piece of advice to a young couple who were thinking of getting hitched, what would it be?
Give your relationship time to mature. Getting married too quick doesn't last, for the most part. Get to know your other half's quirks, goals and thoughts. There is a difference in someone you're dating vs. someone you marry. I highly recommend moving in with each other, share a bed, eat at the table together, play house and test drive each other during holidays, vacations, family drama. Only then can you make the right choice, it may feel right within the first year but you have to remember and say to yourself "I've only know this person for ____ years..
 
I could have married Wes within the first year of dating him but I'm glad we experienced what life would be like if we were together forever BEFORE being together forever